Elvis Whoovarius-Veen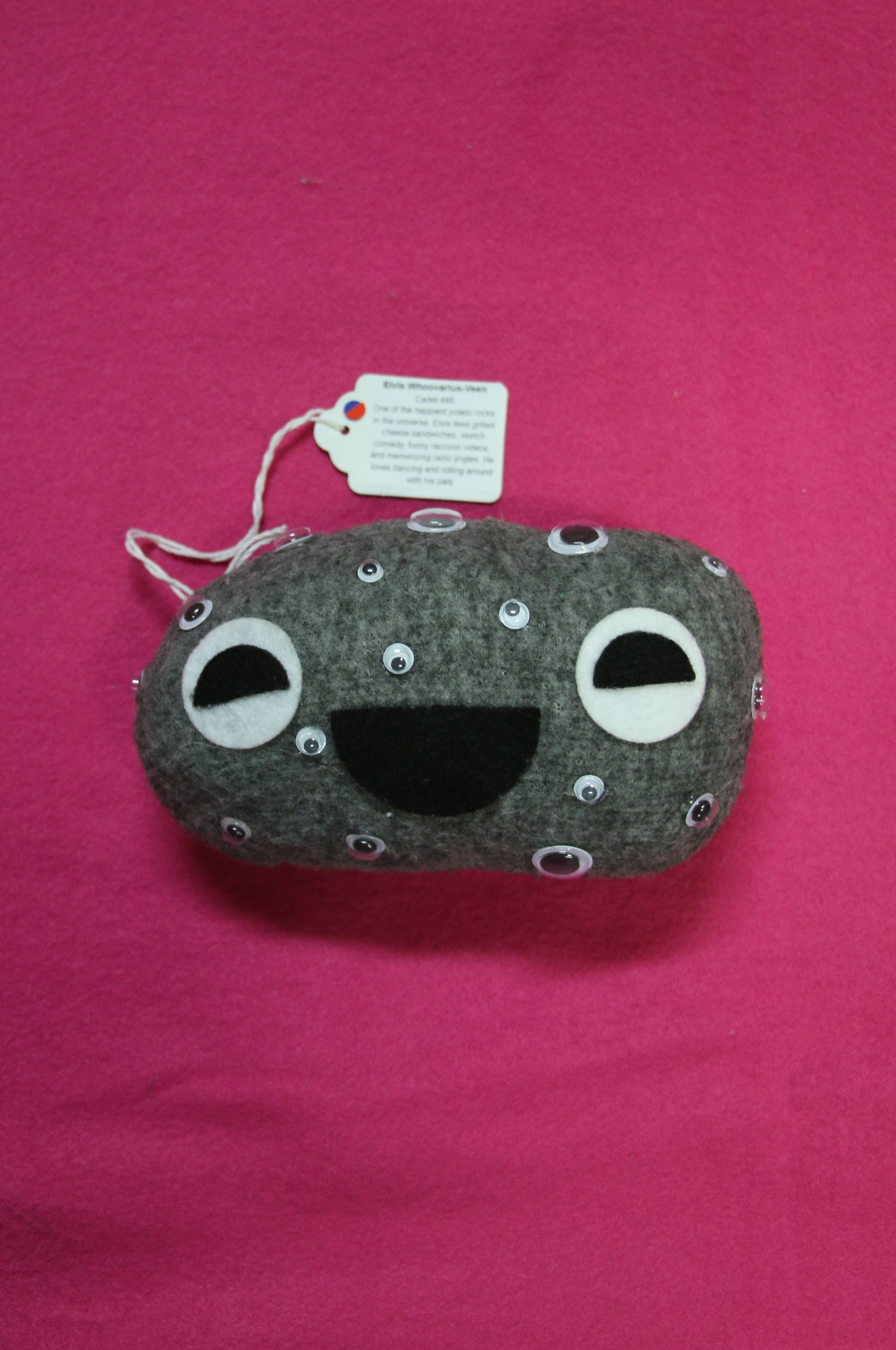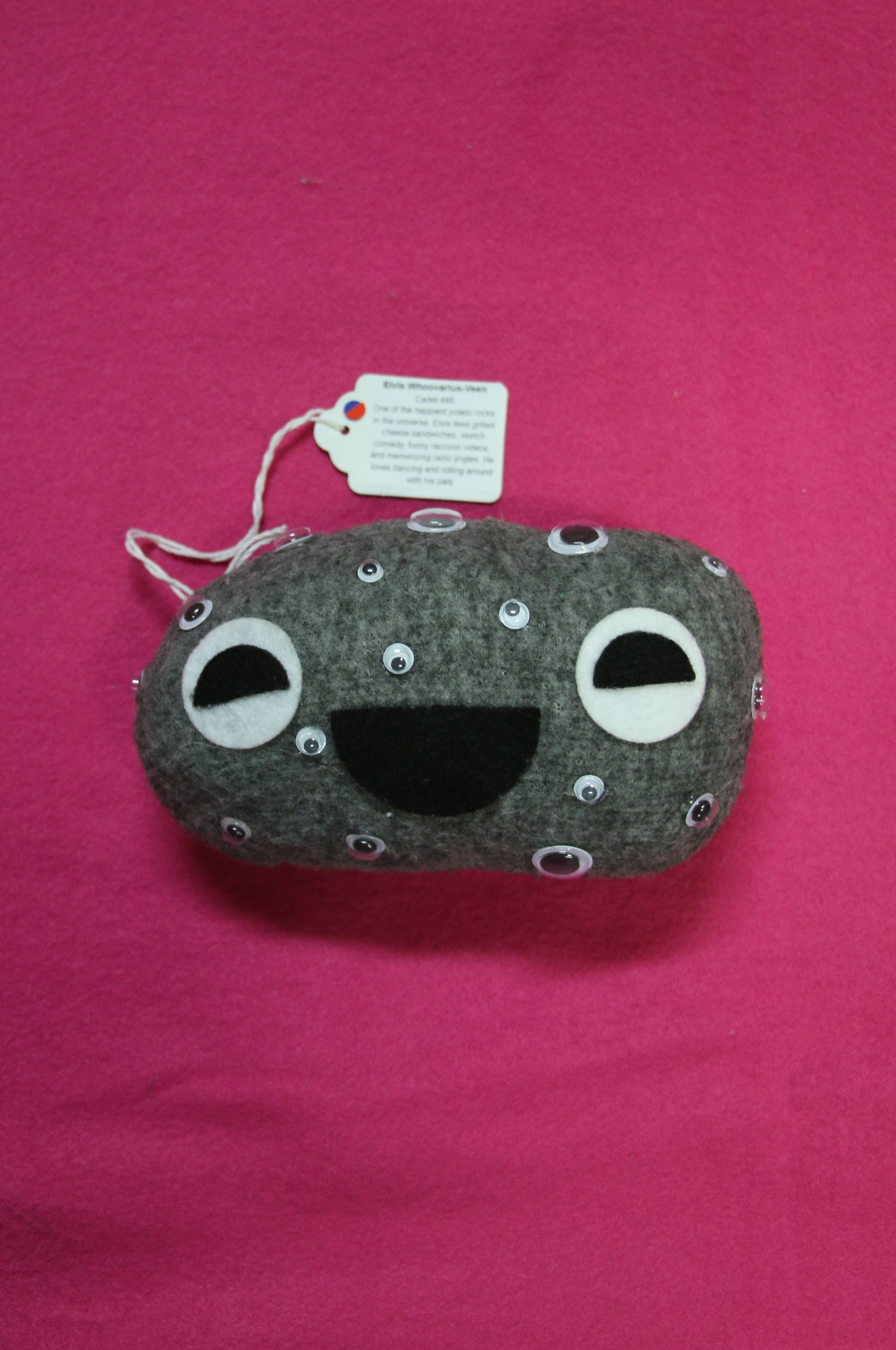 sold out
Elvis Whoovarius-Veen
PLEASE NOTE: ELVIS IS CURRENTLY ON VIEW IN AN ART INSTALLATION AT HOUSTON CITY HALL. If you decide to bring him home, he will not be available until after de-install on December 1st.*
Elvis Whoovarius-Veen - Cadet #46
One of the happiest potato rocks in the universe. Elvis likes grilled cheese sandwiches, sketch comedy, funny raccoon videos, and memorizing radio jingles. He loves dancing and rolling around with his pals.
Elvis is a Smed (small-medium) sized potato rock.
A little bit of info about potato rocks:
Potato Rock Approximate Sizes (actual size will vary since each potato rock is made by the artist, and some are wider than they are longer).
Minis 5X2.5"

Small 6X3.5"

Smed (Small-Medium) 6X4"

Medium 7X4"
Large 9.5X5.5"

Extra Large 12X6.5" (or larger)
Potato Rocks are made of good feelings and creativity. They're also eco-friendly (they're filled with between 60-100% remnant material from JooYoung's large scale sculptures and puppets) and often used to cure artist's block or writer's block. If you shake them over your head they will make a pleasing noise and sprinkle good ideas into your brain.
The sizes listed are approximate since each potato rock is one of a kind. Each rock is made in JooYoung Choi's studio. Funds from the Potato Rocks are used to keep JooYoung's studio well stocked with supplies and research materials, funding also helps to pay for the creation and repair of puppets, the development of video art, and the maintenance and storage of large scale sculptures. These artist objects are part of a limited edition of 1000 multiples, each potato rock is numbered.

*If in the incredibly rare case that he "disappears" while on display, we will happily perform a refund or exchange depending on what you prefer.